Your Local Dehumidification Experts!
Call 973-536-2220 For Your Application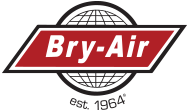 Engineered Air Solutions Offers A Complete Line of Dehumidification Products To Meet Your Application And Budget.

While we specialize in product application, design assistance and support, we have the capability to do full turnkey solutions by teaming you with our partner consultants and contractors!

UNBIASED WHITE PAPER ON THE DIFFERENT TYPES OF DEHUMIDIFICATION- click here!
Applications to consider for Dehumidification:

High outside Air
Pharmaceuticals & Labs
Water Treatment Plants
Archival Storage and Product Protection
Mold Abatement
House Air for Chilled Beam Systems
Food Processing- Food Drying, Wash Down Areas
Supermarkets
Ice-Rinks
Contact Us Regarding YOUR project!
Below are brief overview of what our Brands represent for Commercial and Industrial Dehumidification Applications. Allow us to assist you in deciding the best match:
BRY-AIR: