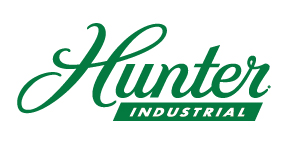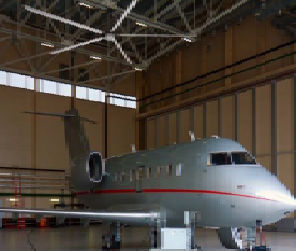 Call 973-536-2220
** JUST ADDED: HLVS DESIGN PAPER! **
While Most Feel There Is Nothing Significant About HVLS Fans, They Are Not Cheap And They Are Not All The Same!
Unlike traditional fans that push air with a quick moving blade, you can see the blade turning on an industrial fan. But don't fool yourself! These fans can push 400,000 cfm or more! Perfect for large open spaces, there is an advantage of using less high volume fans than multiple smaller fans.
While there may be Heating or HVAC equipment in the space, a Paddle Fan (std or HVLS) may improve the following in your space:
Thermal comfort: If the air is less than 98.7F, the draft will cause an evaporation effect and an additional cooling feel.
Better Mixing Of Air: Unit Heaters or under-powered unitary equipment may not allow the conditioned air throughout the space.
Bring the Air to the Space: Similar to Air Mixing, the fan can bring warm air down in higher ceiling spaces
Potential Energy Savings: The above factors may allow the HVAC setpoints to be offset, lowering the heat or cooling bill of the central system
Not all High Volume Low Speed Fans are the Same!
Hunter, best known for over 100 years in the residential and commercial market developed the Industrial Fan with its History, Knowledge and Capital.

Hunter has developed its own Direct Drive ECM motor uniquely designed for the specific needs of he HVLS Fan
DIRECT DRIVE FANS ARE THE WAY TO GO! Unlike others who commonly use the gearbox to achieve the required torque, the Hunter Fan is furnished with a permanently sealed bearing to a shaft that is directly mated to the motor. This allows a more shallow motor casing, less moving parts, and lower maintenance.
The Low Profile motor allows the Hunter Fan to require less vertical room, allowing more opportunities to use our fan.
A Smaller Motor weighs Less and is Easier to install!
Hunter Industrial Offers Highly Engineered 6061 Aluminum Contoured Blades which are lighter than the competition, is more aerodynamic, and better looking.
Hunter Offers Control Options, including a BMS interface
Hunter Offers Choice of Blade Count, Blade Diameters, Blade Colors
Hunter Offers Choice of Voltage

HVLS Fans Are Perfect For:

Warehouses, Manufacturing, Gyms, Hangers, House of Worship, Schools, and More!

PRODUCT INFO:

TITAN SERIES:

Indoor & Outdoor Mounting
Extra Oversized Gear-Free ECM motor, Industry Leading CFM In Each Diameter Size (5x-6x diameter coverage)
Up To 15 Year, Non-Prorated Warranty

ECO Series

Indoor Mounting
Standard Oversized Gear-Free ECM Motor, Industry Standard CFM in Each Diameter Size (3x-4x diameter coverage)
Up To 10 Year, Non-Prorated Warranty

** JUST ADDED: HLVS DESIGN PAPER! **

Need more Info? Contact Page/ 973-536-2220