[one_half last="no" spacing="yes" center_content="no" hide_on_mobile="no" background_color="" background_image="" background_repeat="no-repeat" background_position="left top" hover_type="none" link="" border_position="all" border_size="0px" border_color="" border_style="" padding="" margin_top="" margin_bottom="" animation_type="" animation_direction="" animation_speed="0.1″ animation_offset="" class="" id=""][imageframe lightbox="no" gallery_id="" lightbox_image="" style_type="none" hover_type="none" bordercolor="" bordersize="0px" borderradius="0″ stylecolor="" align="none" link="" linktarget="_self" animation_type="0″ animation_direction="down" animation_speed="0.1″ animation_offset="" hide_on_mobile="no" class="" id=""]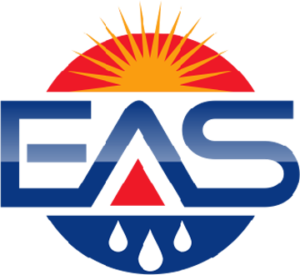 [/imageframe][/one_half][one_half last="yes" spacing="yes" center_content="no" hide_on_mobile="no" background_color="" background_image="" background_repeat="no-repeat" background_position="left top" hover_type="none" link="" border_position="all" border_size="0px" border_color="" border_style="" padding="" margin_top="" margin_bottom="" animation_type="" animation_direction="" animation_speed="0.1″ animation_offset="" class="" id=""][title size="2″ content_align="left" style_type="default" sep_color="" margin_top="" margin_bottom="" class="" id=""]Who we are:[/title]
A few years ago Kevin Fitzpatrick and Randy Sapoff got together and realized that the HVAC industry was missing something: A Unique company consisting of individuals who are willing to take the time to solve unique problems.
Perhaps it was solving a Humidity Problem, Or a noise Issue, Or there was a crazy Budget or Time Constraint. We look at the Whole System and all the parties concerns.
By Being a Smaller, More Nimble Company, We Work With Our Factories Who Have Our Back To Make Our Customers And Ourselves Look Good.
[/one_half][separator style_type="none" top_margin="15″ bottom_margin="15″ sep_color="" border_size="" icon="" icon_circle="" icon_circle_color="" width="" alignment="" class="" id=""][title size="2″ content_align="left" style_type="" sep_color="" margin_top="" margin_bottom="" class="" id=""]Meet Our Team[/title][one_third last="no" spacing="yes" center_content="no" hide_on_mobile="no" background_color="" background_image="" background_repeat="no-repeat" background_position="left top" hover_type="none" link="" border_position="all" border_size="0px" border_color="" border_style="" padding="" margin_top="" margin_bottom="" animation_type="" animation_direction="" animation_speed="0.1″ animation_offset="" class="" id=""][person name="Dennis Dibsie" title="" picture="" pic_link="" linktarget="_self" pic_style="none" hover_type="none" background_color="" content_alignment="" pic_style_color="" pic_bordersize="0″ pic_bordercolor="" pic_borderradius="0″ icon_position="" social_icon_boxed="yes" social_icon_boxed_radius="4px" social_icon_color_type="" social_icon_colors="" social_icon_boxed_colors="" social_icon_tooltip="" email="rsapoff@engineeredairsolutions.com" facebook="" twitter="" instagram="" dribbble="" google="" linkedin="https://www.linkedin.com/in/randy-sapoff-6695b167?authType=NAME_SEARCH&authToken=WXSC&locale=en_US&srchid=2373676651386558571156&srchindex=1&srchtotal=1&trk=vsrp_people_res_name&trkInfo=VSRPsearchId%3A2373676651386558571156%2CVSRPtargetId%3A237367665%2CVSRPcmpt%3Aprimary" blogger="" tumblr="" reddit="" yahoo="" deviantart="" vimeo="" youtube="" pinterest="" rss="" digg="" flickr="" forrst="" myspace="" skype="" paypal="" dropbox="" soundcloud="" vk="" xing="" show_custom="no" class="" id=""]Our newest member, Dennis has been in technical sales for over 10 years and is a master of multitasking and solving problems[/person][/one_third][one_third last="no" spacing="yes" center_content="no" hide_on_mobile="no" background_color="" background_image="" background_repeat="no-repeat" background_position="left top" hover_type="none" link="" border_position="all" border_size="0px" border_color="" border_style="" padding="" margin_top="" margin_bottom="" animation_type="" animation_direction="" animation_speed="0.1″ animation_offset="" class="" id=""][person name="Kevin Fitzpatrick" title="" picture="" pic_link="" linktarget="_self" pic_style="none" hover_type="none" background_color="" content_alignment="" pic_style_color="" pic_bordersize="0″ pic_bordercolor="" pic_borderradius="0″ icon_position="" social_icon_boxed="yes" social_icon_boxed_radius="4px" social_icon_color_type="" social_icon_colors="" social_icon_boxed_colors="" social_icon_tooltip="" email="kfitzpatrick@engineeredairsolutions.com" facebook="" twitter="" instagram="" dribbble="" google="" linkedin="https://www.linkedin.com/in/kevin-fitzpatrick-b5364175″ blogger="" tumblr="" reddit="" yahoo="" deviantart="" vimeo="" youtube="" pinterest="" rss="" digg="" flickr="" forrst="" myspace="" skype="" paypal="" dropbox="" soundcloud="" vk="" xing="" show_custom="no" class="" id=""]Earning his engineering degree while serving in the Merchant Marines, Kevin is well disciplined and detail oriented[/person][/one_third][one_third last="yes" spacing="yes" center_content="no" hide_on_mobile="no" background_color="" background_image="" background_repeat="no-repeat" background_position="left top" hover_type="none" link="" border_position="all" border_size="0px" border_color="" border_style="" padding="" margin_top="" margin_bottom="" animation_type="" animation_direction="" animation_speed="0.1″ animation_offset="" class="" id=""][person name="Phil Nicholson" title="" picture="" pic_link="" linktarget="_self" pic_style="none" hover_type="none" background_color="" content_alignment="" pic_style_color="" pic_bordersize="0″ pic_bordercolor="" pic_borderradius="0″ icon_position="" social_icon_boxed="yes" social_icon_boxed_radius="4px" social_icon_color_type="" social_icon_colors="" social_icon_boxed_colors="" social_icon_tooltip="" email="pnicholson@engineeredairsolutions.com" facebook="" twitter="" instagram="" dribbble="" google="" linkedin="https://www.linkedin.com/in/phil-nicholson-42187312?authType=NAME_SEARCH&authToken=Xs56&locale=en_US&trk=tyah&trkInfo=clickedVertical%3Amynetwork%2CclickedEntityId%3A43945369%2CauthType%3ANAME_SEARCH%2Cidx%3A1-1-1%2CtarId%3A1469394463701%2Ctas%3Anicholson" blogger="" tumblr="" reddit="" yahoo="" deviantart="" vimeo="" youtube="" pinterest="" rss="" digg="" flickr="" forrst="" myspace="" skype="" paypal="" dropbox="" soundcloud="" vk="" xing="" show_custom="no" class="" id=""]Phil has been in the industry for decades and has become our hydronic and Infrared Heat Champion as well as our in-house fabric duct expert (but knows a lot more!)[/person][/one_third][one_third last="no" spacing="yes" center_content="no" hide_on_mobile="no" background_color="" background_image="" background_repeat="no-repeat" background_position="left top" hover_type="none" link="" border_position="all" border_size="0px" border_color="" border_style="" padding="" margin_top="" margin_bottom="" animation_type="" animation_direction="" animation_speed="0.1″ animation_offset="" class="" id=""][person name="Randy Sapoff" title="" picture="" pic_link="" linktarget="_self" pic_style="none" hover_type="none" background_color="" content_alignment="" pic_style_color="" pic_bordersize="0″ pic_bordercolor="" pic_borderradius="0″ icon_position="" social_icon_boxed="yes" social_icon_boxed_radius="4px" social_icon_color_type="" social_icon_colors="" social_icon_boxed_colors="" social_icon_tooltip="" email="rsapoff@engineeredairsolutions.com" facebook="" twitter="" instagram="" dribbble="" google="" linkedin="https://www.linkedin.com/in/randy-sapoff-6695b167?authType=NAME_SEARCH&authToken=WXSC&locale=en_US&srchid=2373676651386558571156&srchindex=1&srchtotal=1&trk=vsrp_people_res_name&trkInfo=VSRPsearchId%3A2373676651386558571156%2CVSRPtargetId%3A237367665%2CVSRPcmpt%3Aprimary" blogger="" tumblr="" reddit="" yahoo="" deviantart="" vimeo="" youtube="" pinterest="" rss="" digg="" flickr="" forrst="" myspace="" skype="" paypal="" dropbox="" soundcloud="" vk="" xing="" show_custom="no" class="" id=""]In the business starting in the attics installing residential systems during his summers in engineering school, takes pride in asking questions and being 1 step ahead of any problems.[/person][/one_third][one_third last="no" spacing="yes" center_content="no" hide_on_mobile="no" background_color="" background_image="" background_repeat="no-repeat" background_position="left top" hover_type="none" link="" border_position="all" border_size="0px" border_color="" border_style="" padding="" margin_top="" margin_bottom="" animation_type="" animation_direction="" animation_speed="0.1″ animation_offset="" class="" id=""][person name="Jay Thaker" title="" picture="" pic_link="" linktarget="_self" pic_style="none" hover_type="none" background_color="" content_alignment="" pic_style_color="" pic_bordersize="0″ pic_bordercolor="" pic_borderradius="0″ icon_position="" social_icon_boxed="yes" social_icon_boxed_radius="4px" social_icon_color_type="" social_icon_colors="" social_icon_boxed_colors="" social_icon_tooltip="" email="jthaker@engineeredairsolutions.com" facebook="" twitter="" instagram="" dribbble="" google="" linkedin="" blogger="" tumblr="" reddit="" yahoo="" deviantart="" vimeo="" youtube="" pinterest="" rss="" digg="" flickr="" forrst="" myspace="" skype="" paypal="" dropbox="" soundcloud="" vk="" xing="" show_custom="no" class="" id=""]Our most seasoned Sales Engineer (over 40 years!) is our guru in Outlets, Fans, Louvers and more from his migration from Associated Air in 2015[/person][/one_third][one_third last="yes" spacing="yes" center_content="no" hide_on_mobile="no" background_color="" background_image="" background_repeat="no-repeat" background_position="left top" hover_type="none" link="" border_position="all" border_size="0px" border_color="" border_style="" padding="" margin_top="" margin_bottom="" animation_type="" animation_direction="" animation_speed="0.1″ animation_offset="" class="" id=""][person name="Veronica Valentine" title="" picture="" pic_link="" linktarget="_self" pic_style="none" hover_type="none" background_color="" content_alignment="" pic_style_color="" pic_bordersize="0″ pic_bordercolor="" pic_borderradius="0″ icon_position="" social_icon_boxed="yes" social_icon_boxed_radius="4px" social_icon_color_type="" social_icon_colors="" social_icon_boxed_colors="" social_icon_tooltip="" email="vvalentine@engineeredairsolutions.com" facebook="" twitter="" instagram="" dribbble="" google="" linkedin="" blogger="" tumblr="" reddit="" yahoo="" deviantart="" vimeo="" youtube="" pinterest="" rss="" digg="" flickr="" forrst="" myspace="" skype="" paypal="" dropbox="" soundcloud="" vk="" xing="" show_custom="no" class="" id=""]Our dedicated inside Sales person who is our spare set of hands to help with your calls, our projects and in collecting our fare![/person][/one_third][separator style_type="none" top_margin="20″ bottom_margin="20″ sep_color="" border_size="" icon="" icon_circle="" icon_circle_color="" width="" alignment="" class="" id=""]