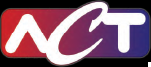 Advanced Cooling Technologies (ACT)
A premier thermal management solutions company who serve Aerospace, Electronics, HVAC/Energy Recovery, and Temperature Calibration/Control. ACT's highly engineered products include Heat Pipes, Heat Exchangers and Cold Plates. Their diverse R&D and Technical Services programs range from developing thermal protection materials for space reentry vehicles to investigating nanoscale heat transfer in next generation electronic devices to designing high temperature heat recovery systems for industrial processes. Innovation, Teamwork, and Customer Care are their core values that drive the continuous growth of their company.
"ACT has been in business for over 10 years applying their "NASA" expertise to the HVAC industry and we are excited to partner with them in New Jersey. "
WHAT IS HEAT PIPE?
Heat pipe are sealed tubes with refrigerant that will transfer heat back and forth without any moving parts.
WHEN TO — USE HEAT PIPE:
Energy Recovery
Side by side configurations
Wrap around dehumidifiers
Add capacity to an existing system without adding compressors (or additional heaters)
Applications where cross transfer (exhaust air contamination) is an issue
Applications where supply and exhaust tunnels are nominally separated
Heat pipe can be sold as a component for retrofit or part of another's system or allow us to provide a complete package
LEED POINTS FOR CLOSE TRAVEL: ACT FACILITY IS OUTSIDE YORK PA!
Ask About ACT's New Active & Passively Controlled Loops!