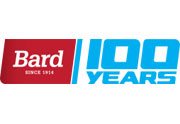 CALL 973-536-2220
Bard, A Trusted Leader In Vertical Units Have Been Building An AHRI Certified Unit That Is In A Class Leading Quiet Operating Cabinet And Offer Many Features And Options That Are Appreciated For The Classroom Including:

ECM Fan Motors
2 speed compressors
Choice of High or Low Condenser Locations
Choice Of Cabinet Colors
Optional Integral Energy Recovery
Optional Hot-Gas reheat
Air Side Heat-Pump
Choice Of Heat
Multiple Control Choices (Standalone, DDC, Etc)
Outdoor mounted vertical unit (which offers gas heat)
There are many times where a rooftop system may not work!

Solar panels on roofs, limited budgets, accessibility, etc may be the reason to choose a classroom unit over a rooftop. Contact us for more information!