call 973-536-2220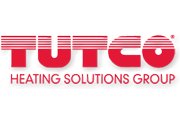 Electric Duct heaters allow a lot of flexibility for many applications. Whether you need for trim load, spot heat or you are in a pinch for time or cost, Tutco's offering is second to none.
We are pleased to offer Tutco open coil electric Duct Heaters. They give us fantastic support which helps us help you. Our standard lead time from release to ship is only 10 days with quickships available. All the options you would expect are available including but not limited to:
Custom Dimensions and the choice of Slip-In or Flanged connections
NOW OFFERING HIGHER DELTA T'S FOR MAKE UP AIR APPLICATIONS!
Many of our Electric Duct Heaters are multipoise! No need to worry about Left or Right Handed Connections. You can even mount Vertical or Horizontal. Can't seem to get it to fit? We can provide bottom mounted controls or remote control boxes!
Multiple stages, SCR control options. Call us for the best option. We offer standalone and more complex t-stats or tie to your own controls to our Electric Duct Heater.
Choice of Voltages and Phasing
Outdoor Rated Electric Duct Heaters.
VAV Box Retrofit
Interlocks, safeties, disconnects, etc. We would typically provide you with a door switch disconnect which would shut the Electric Duct Heater off whenever you would attempt to get inside the electrical panel. Additionally, we would furnish high thermal cutouts, air flow switches and manual resets. Other options available are relays, fan interlocks, pilot lights, to name a few.
Dust tight enclosures
Complete custom electric Duct heaters (explosion proof, finned tubular, OEM replacement, etc)
Quick-Ship Electric Duct Heater Program.
…   And more
"Let Us Know Your Application And We Will Keep You Out Of  Trouble!"
We know Electric Duct Heaters, its limitations (IE, Minimum/Maximum Face Velocities, KW restrictions, installation locations, etc). We can make recommendations for replacements, retrofits, and new construction.
CALL US: 973-536-2220