CALL 973-536-2220!
Fan Coils and Blower Coils have saved the day over the years as they are small in size and extremely nimble.
Choices include: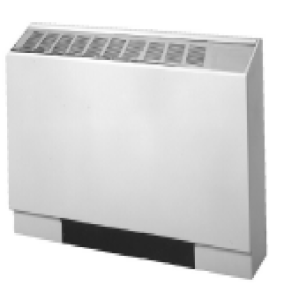 Horizontal or Vertical
Cfm from 200-1200 (0.5 ton to 3 ton nominal)
Exposed (painted finished cabinet with grille) or concealed
Cooling only, Heating Only, Cooling and Heating
Choice of Cooling: DX, Chilled Water
Choice of heating: Hot Water, Steam, Electric
Allow us to assist in the valve package!
Choice of voltage: 115, 208, 277
Choice of controls: Line voltage, Low Voltage, Wireless, BMS ready, Wifi ready; Unit Mounted or remote
Units are quiet as they are direct drive.
PSC or ECM motors are available
What exactly is a blower coil?
Blower coils fit in the space between a simple fan coil unit and a more complicated air handling unit. Units are typically ducted and belt drive. 3 phase power is available. Air Flow from 500-10,000 cfm