CALL 973-536-2220
Carnes is a privately owned company who prides themselves on people. If its important to you, its important to them (and us!) Please check their website or call us for the product that you need. Here are highlights of what they offer: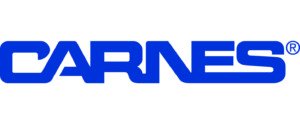 VAV Terminal Units with a variety of insulation, controls, reheat & misc. options
All Carnes VAV's are manufactured in the USA, AHRI certified and ETL listed
IAQ (Indoor Air Quality) insulation available for Clean Air applications.
They do specials! –  Whether your project requires special build materials, or custom configuration & sizing, if they can build it for you, they will!  Call us too for value engineered options to make budget without creating a headache.
Carnes offers a wide range of control options:

Pressure Dependent- Electric (floating control) & Pressure Independent- Electronic Analog
Pneumatic (old school controls and explosion proof applications)
BACnet DDC controls (BTL listed, networked): We will mount and wire 3rd party or provide our own DDC controls our own DDC controls (communicating now or for future)
They will also mount/wire the 3rd party controls of your choosing.  What about pneumatic controls for an existing system?  No problem, they've got those too!

Heat Options – Carnes uses only top quality, American made Hot Water & Electric reheat coils in their VAV Terminals to help you get more control over your building's climate!
 Quick-Ships – 5 & 10 day expedites are available on many Carnes VAV Terminals.
Supply and Return Grills, Diffusers and Registers- commercial grade
Choice of materials, shapes, architectural features, and finish
They do Specials!
Quickships!
Linear Diffusers
Spiral Duct Grills- curved for functionality and aesthetics
Supply and Return Grills, Diffusers and Registers- Industrial Grade

Suicide prevention
Welded construction for contraband deterrant
Corrosive environments

SPECIALTY Ventilation products
DON'T SEE WHAT YOU ARE LOOKING FOR, CONTACT US!
973-536-2220/ Sales@EngineeredAirSolutions.com
Save