CALL 973-536-2220
For vehicle maintenance, the trend of large open areas to carry multiple vehicles as opposed to multiple bay doors is becoming more common. It's a better experience for the consumer and for fir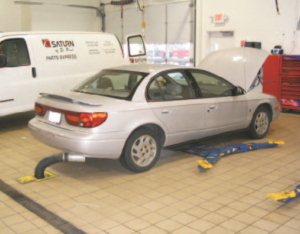 ms who are trying to hold on to qualified mechanics as the entire space can be temperature controlled. With multiple bays opening and closing it is near impossible to keep conditioned air in but with car exhaust, a proficient means of getting the pollutants out is a must.
Ventaire offers a full line of hose reel exhaust systems which allows a hose to go right into the vehicles ta
il pipe to protect the space occupants. Hoses are rated for higher temperatures and different configurations are available.
Applications include: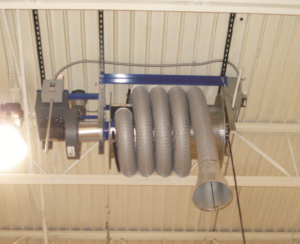 Car dealerships
Bus garages
Manufacturing
Labs/Pharmaceutical
Food Processing
Products include:
Overhead
Hose Reel (motorized and manual)
Under Floor
Welding Arm Ventilation
Let us know how we can help you with your application!