Engineered Air Solutions takes pride in our knowledge and product offering for humidity control. While we have dehumidifiers, this article is about adding humidity. Here are the basics:
Canister type:  Probes in a plastic tube will arc and boil water at the probe.

Pros: Low first cost, easy maintenance, modulating output, compact footprint
Cons: Higher water usage, not good for precision, dependant on water quality, cost of replacement canisters

Resistive type: Stainless steel barrel boils "pot" of water

Pros:      Lower maintenance cost, choice of city or tap water, modulating output, better reliability, better precision, especially in treated water applications.
Cons:     Higher first cost, time required for cleaning if city water is used

Steam to Steam: Heat exchanger using house steam to create clean steam

When gas fired boilers create steam, the chemicals in the water may not be appropriate to put in air. The clean steam heat exchanger will transfer the heat from the boiler loop to a loop that does not see those chemicals. Common in the medical field.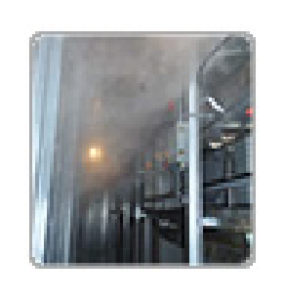 FOR MORE INFORMATION  ON OUR PRODUCTS CLICK HERE